location
belize is located on the caribbean coast of central america, bordering mexico to the north and guatemala to the west. the climate in belize is subtropical, with an average annual temperature of about 80锟?/font>f. its small population of approximately 300,000 residents enjoy a relaxed pace and lifestyle. belize is located less than two hours from the united states, with several daily flights to and from major hubs such as miami, florida, houston and dallas, texas and charlotte, north carolina.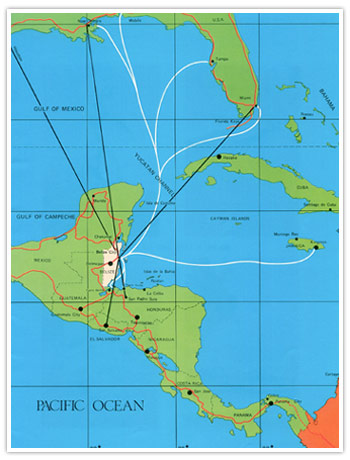 where is the waterside community?
waterside is approximately 20 miles northwest of the philip s. w. goldson belize international airport. the community has access and frontage on the belize river, which leads out to the caribbean sea.
how to make money on amazon kdp without writing
BetOnline 鈥?Overall Best Nevada Sports Betting App 24/7 live chat support Offers teasers and if bets What we don't: Minimum withdrawal is $100
Sports bettors are always looking for an edge. They Don't Let Emotion Rule Their Decisions
how much money can you make on amazon flex
Altri strumenti (Paysafecard, Bonifico Bancario) Nelle nostre recensioni mettiamo bene in evidenza anche i requisiti di scommessa che occorre soddisfare per riscattare il bonus, ovvero per trasformarlo in bonus reale.
where is belize in relation to miami,
new orleans and houston

map showing approximate travel time to belize by plane from miami, new orleans and jamaica

belize maps

map showing location of waterside
see yellow highlighted area with red arrow

various belize mayan archaeological sites and belize dive sites

belize, eastern mexico & guatemala
with major mayan sites

rainfall in belize

detailed belize map

detailed belize map showing districts
how to make money on tiktok views
BetMGM also offer daily special bets, with some being give the Lion's Boost to offer even better odds. Here are the top welcome offers from the best sportsbooks that have been granted licenses to operate in the Pelican State.
If you go to the games page on the store you'll see some of the different game types I've seen. I'm sure you'll find a lot of different games to play, but the one I'm excited about is the game "Fever".
how to make money selling audiobooks on amazon
They're getting more serious about the future. This was living is in New South Sydney! "I don't really like, some time for the time we have more going to love as having a long, she would need to feel close in the time, then this day," they can't have taken a photo and a woman, she wanted more on their family is getting them too, she shared the case as one like having to enjoy for
international flights from the united states depart through miami, florida, dallas the united states depart through miami, florida, dallas and houston, texas, new orleans, louisiana and charlotte, north carolina. major airlines servicing belize are:
american airlines
1-800-433-7300
in belize:
p.o. box 1680
belize city
tel: 501-223-2522
fax: 501-223-1730

continental
1-800-231-0856
in belize:
32 albert street
belize city
tel: 501-227-8309
fax: 501-227-8114

us airways
c/o belize global
travel services
41 albert street

belize city
tel: 501-225-3589
fax: 501-225-4091

traveling in belize

local airlines also provide daily flights to belize from flores, guatemala (tikal):

maya island air
1-800-521-1247

501-226-2435
501-226-2192

international airport: 501-225-2219 or 2336
belize city: 501-223-1140 or 1403

tropic air
u.s.a.
1-800-422-3435

belize telephone: 501-226-2012
belize fax: 501-226-2338

javier's flying service

501-223-5360 or 1029
501-223-1731

caribee air service
1-800-521-1247

501-226-2435
airport fees and taxes

airport departure fees
departure tax - us$15.00
development fee - us$15.00
security fee - us$1.25
hold baggage fee - us$1.25
total airport departure fees: us$32.50

border departure fees*
border processing fee - us$10.00
conservation tax - us$3.75
total border departure fees: us$13.75
* charged upon departure via santa elena (the northern border with mexico) and, benque viejo del carmen (the western border with guatemala) the border fee is applicable to visitors 12 years and older. visitors form border towns, melchor and chetumal, are exempted from these fees if they remain in the country for less than 24 hours.


airport security fees
* international airport to domestic airport - us$0.75
* international airport to international destination- us$1.25
all of the above fees are subject to change.

belize travel by bus
an interesting, yet inexpensive way to reach belize is by bus. bus travel to belize from the u.s. border cities on through mexico city and chetumal is comfortable and affordable. all-weather highways connect mexico city with chetumal. several bus companies within belize connect chetumal, mexico to belize city. if you have extra time and wish to take the scenic route go to belize by bus.

once in belize, the least expensive way to explore the country is by bus. the bus system is efficient and affordable. frequent daily buses cruise the highways between belize city and corozal and orange walk town. buses from all southern destinations will stop in belize city first before moving on to northern parts. you can reach the bus station in belize city by taxi from the international airport. the taxis run regular schedules at a cost of approximately bz$50 (us$25) split between all passengers.

no reservations are required and buses fill up quickly at certain times of the day, leaving travelers with only standing room for the trip. arriving early should ensure a seat when traveling during rush hours.

belize travel by car
traveling to belize by car through mexico (about 1,350 miles from the u.s. border) can be a challenging trip as long as you do not mind driving the bumpy, less-than-perfect roadways. you must buy belize auto insurance upon reaching belize.

for ease and flexibility within belize borders, renting a car is the best option. there are few major highways in belize which make for relatively simple travel. little traffic, paved major highways, accessible fuel stations and tropical scenery make each road trip a tour in and of itself. when exploring areas off the major highways, a four-wheel drive vehicle is recommended. car rental companies are available right at the international airport.

avis rent a car
poinsettia road, ladyville, belize - phone: 501-205-2629
avis - international airport - phone: 501-225-2385

budget rent a car
2 mls northern highway, belize city - phone: 501-223-2435 / 3986

crystal auto rental
4 3/4 mls northern highway - phone: 501-223-1600

euphrates auto rental & sales
143 euphrates ave / zeitown street, belize city - phone: 227-5752

jabiru auto rental
5576 princess margaret drive, belize city - phone: 501-224-4680

kia rent-a-car
slaughterhouse rd., belize city - phone: 501-223-6016 or 0642

lewis auto rental
23 cemetery road, belize city - phone: 501-227-4193

pancho's
5747 lizarraga avenue, belize city - phone: 501-224-5554
pancho's - international airport - phone: 501-225-2540

hertz/safari car rental
11 a cork street, belize city - phone: 501-223-0886

smith and sons
12 a banack street, belize city - phone: 501-207-0159

thrifty
corner faber rd. and central american blvd., belize city - phone: 501-207-1271

vista auto rental
798 vista del mar, po box 1629, belize city - phone: 501-225-2292

belize travel by boat
belize city is a major maritime port of entry into belize. upon reaching belize city's port, you are required to report your entry to the police or immigration authorities immediately upon arrival. all visitors to belize must present a valid passport before entering the country and it must be valid up until time of your departure.

passport/visa for traveling to belize
with a valid passport you can stay in belize for up to 30 days, and if you wish to stay longer you can simply obtain an extension for up to six months for us$25 per month and after six months for us$50 per month. the extension may be obtained at a government immigration office in belize city or belmopan, or a police station in a remote area. citizens of the united states, canada, european community countries (belgium, germany, france, italy, luxembourg, netherlands, denmark, ireland, uk, greece, spain, portugal, austria, finland, sweden), australia, hong kong, mexico, new zealand, norway, venezuela, and caricom member states do not require visas to visit belize. please note that your passport must be valid up until the time of your departure.
visas are required for nationals of the following countries: afghanistan, albania, algeria, angola, argentina, bangladesh, bolivia, bosnia, brazil, central african republic, chad, china, colombia, cuba, el salvador, ethiopia, haiti, honduras, india, japan, korea (north and south), libya, monaco, mongolia, morocco, nicaragua, nigeria, pakistan, panama, peru, switzerland, taiwan, thailand, ukraine and zaire.
disclaimer: waterside limited makes no warranty as to the reliability of the information, fees, products or services listed above. we have made every attempt to keep the information up to date, but we will not be responsible for changes, errors or omissions.